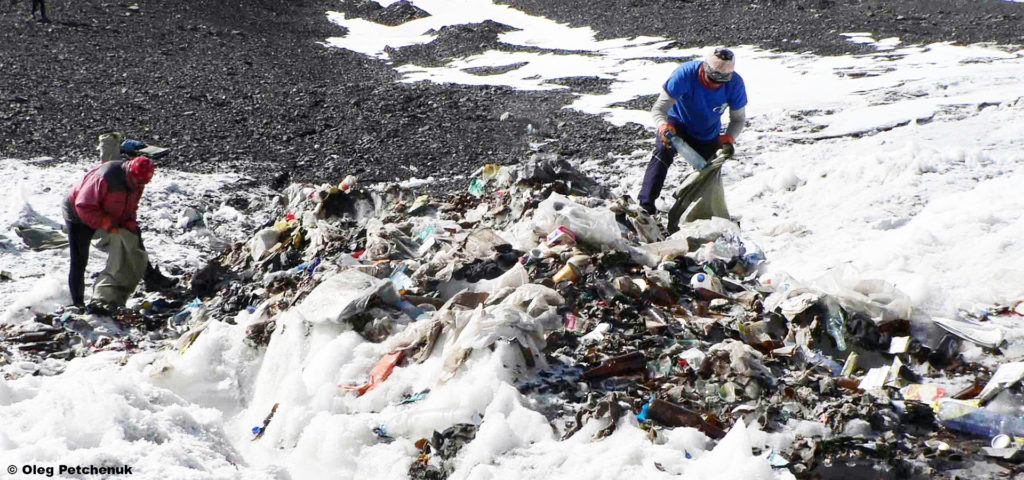 The Geneva Environment Network organized a meeting to discuss Plastic in Mountains last December 11th, on International Mountain Day 2018. The Earth Focus foundation was invited to participate and share point of views on this environmental issue well known in the seas around the globe, but rarely emphasised in the mountain areas.
Carolina ADLER, Executive Director Mountain Research Inititives (MRI), introduced the "Waste management outlook for mountain regions" a report published in 2016 in collaboration with IETC concerning the global problem of waste in such areas. The report identified several causes of the pollution, including the remoteness of mountain communities, growing tourism and mining activities, waste originating from natural disasters such as flooding or earthquakes.
As demonstrated by the report, waste is a growing issue worldwide and in the mountains as well. Those are identified by the Secretariat of the Basel, Rotterdam, and Stockholm Conventions (BRS) and the International Union for Conservation of Nature (IUCN), and the World Tourism Organization (UNWTO).
On a more local scale, this international day was an opportunity to emphasise the work done in Switzerland by the Summit Foundation, the Swiss Alpine Club or the Verbier International school. Actions such as cleaning mountain days, raising awarness through informative signs in ski resorts and projects to build more sustainable linving in mountain villages were presented.

As the mountains are a symbol of the environmental change, this day helps everyone to remember how fragile this landscape is. The Alp Action programme is supporting the actions taken in favor of preserving the mountains, as well as the many more to come in the future.