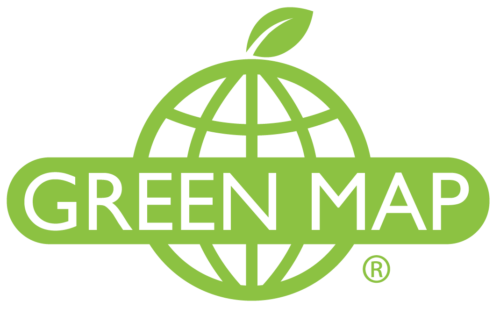 Started in 1995 in New York City, Green Map is a project that never stopped growing. Funded by Wendy Brawer with the idea of registering in a paper map all the places where it was possible to buy fresh seasonal products, while at the same time helping regional farmers to thrive.
From that moment the idea was launched: developing map registering all green places at the scale of a community. With the help of new technologies, those maps were then created on the internet using simple mapping systems. Today, over 65 countries are referencing at least a Green Map with the objective to build knowledge skills and networks. The open mapping system allows to register places such as green enconomy, mobility, flora, fauna, outdoor activities, culture, eco-information and many more.
Existing since 2012, Green Map Swiss has developed maps in the Geneva and the Valais regions with the Earth Focus Foundation as a proud supporter. More and more, the demand of such green places is increasing in your region. If you want to help the places and people in your community develop their green ideas, please contact us and we will add those to the existing map in Swizerland. Remember, think globally, map locally!
Watch Green Map Founder's Wendy Brawer TED talk.