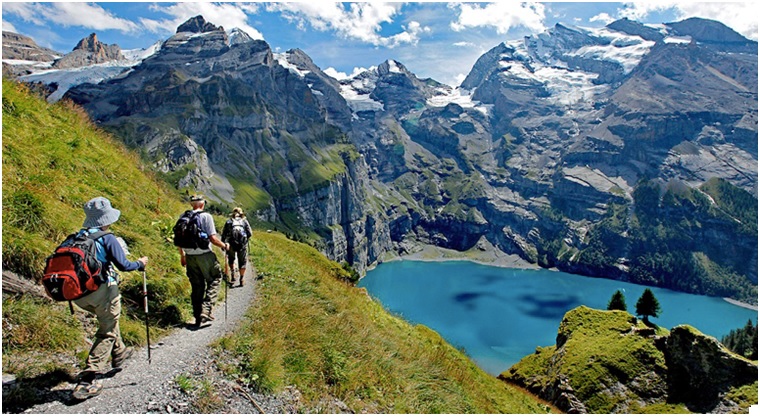 The vision of the Alp Action Programme is to create universal respect for the Alps and alpine ecology among young people living there, the future stewards of these natural places.
To that end, our mission is to sensibilize young people inthe 7 alpine countries – using all educational tools available – to take action to stop pollution and halt the effects of climate change in their communities.
The Alp Action Program, or the International Corporate Fund for the Environment, is a leader in forward thinking environmental conservation programs. It has a bold new plan to inform and guide ecological activities, an educational tool-kit designed for youth in the 7 European alpine countries :
« Let's discover the Alps! : A young citizen's guide to taking action »

This project builds on the success of Alp Action's programme « Discover the Alpine Region » in 1991, which was distributed to schools in the 7 alpine countries and sponsored by Milka. 
This newest iteration, however, includes a needed update : the inclusion of global climate change, man's impact on his environment, and the challenges to environmental protection such as pollution.
There will also be a comprehensive guide explaining what environmental actions they can take in their communities based on local conditions.
There are three pillars of the education tool-kit :

Let's Discover the Alps ! Learning  Kit :A stand-alone 60-70 page print and online education kit, including thematic chapters on Geographic history of the Alps (with emphasis on glaciers) ;Earth Science describing flaura and fauna of the Alps ; Cultural Anthropology of Alpine Communities ; Human use of Alpine environments (including tourism, transport, and plastic pollution).
Putting it to use : Direct Action Tool-Kit :The education kit includes a « tool-kit » in the back, which will help students become informed about their local community and how to contribute and create ecological initiatives.
Pro-Mont Blanc UNESCO Campaign : Teach youth about a 20 year trans-national environmental campaign to preserve the natural beauty of the Mont Blanc area, which includes the tallest mountain in Europe and has the second largest glacier in Europe, the Mer de Glace.
Alp Action is currently looking for general support for Let's Discover the Alps ! In this new programme there will be multiple opportunities for public recognition ofthe benefactors, including online and print media, as well as the development of a product for use in schools.